Whether you want simple copy updating or a major overhaul, Monterey Bay Design can help. Keeping your site maintained is important. You didn't spend all that money for a web presence just to show people that the last update was 5 years ago. Updating keeps people interested, it keeps search engines interested, and an update of content every now and again is ultimately good for business.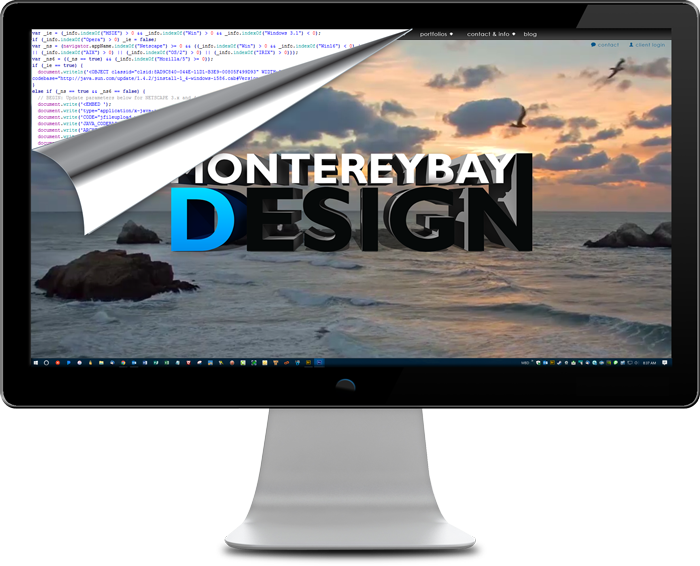 For WordPress site owners, did you know that NOT updating can leave your site vulnerable to attacks?
If you're having trouble keeping up with the required WordPress updates, why not leave the maintenance to us? We offer Quarterly or Monthly Maintenance Contracts in many flavors. We can keep your site safe and secure, clean up old or outdated information, repair broken links, posts your articles, update your galleries, and much more. Basic Quarterly Maintenance fees are as little as $47.50 and include WordPress plugin, theme, core, database updates and backups.
Monthly Maintenance contracts are for those requiring a little to a lot more frequent service than the Quarterly Maintenance offers. These flat rate, always-on services are billed monthly and are based on your anticipated regular update volume. Simply determine how often you want to add images, post to your blog, update content and keep up with normal security updates...
Email your updates anytime during business hours and get priority service.
See your site updated fast - in as few as 2 - 12 hours.
No more multiple invoices - one FLAT MONTHLY RATE.
And you can rest assured that your critical WordPress updates will be performed regularly and more often.
COPPER LITE When you want just a little monthly support and more often than quarterly. For simple once a month updates, this is the ultra-affordable plan for you.
SILVER This is a great place to start for an active website and when once a month or once a quarter isn't quite enough. If you find you have small updates 2 or 3 times a month, this is the plan for you.
GOLD
For those whose update volume exceeds the Silver plan. If you're averaging 4 - 6 small updates during the month, this is the plan for you.
PLATINUM
For those whose update volume exceeds the Gold plan. If you're regularly submitting content updates every few days, this is the plan for you.
ENTERPRISE
For daily or near daily updates. Please inquire.
You may upgrade, downgrade or cancel these services at any time. Major website changes or upgrades excluded. The actual number of updates may fluctuate - slightly more or fewer - from month to month. This shouldn't be considered a cause to upgrade (or downgrade.) Average update frequency is considered and content volume assessment will be performed quarterly. The monthly fee for this service is non-refundable. View Maintenance Plan Pricing here.
Choose Your Maintenance Plan Today
Has your website been hacked?
Get emergency assistance to quickly recover your site. Learn more!