Whether you want simple copy updating or a major overhaul, Monterey Bay Design can help. Keeping your site maintained is important. Updating keeps people interested, it keeps search engines interested, and an update of content every now and again is ultimately good for business.
For a single maintenance project or site touchup, we can help you with most any website - from sites coded from scratch to Content Management Systems such as WordPress, Squarespace, Wix or Shopify.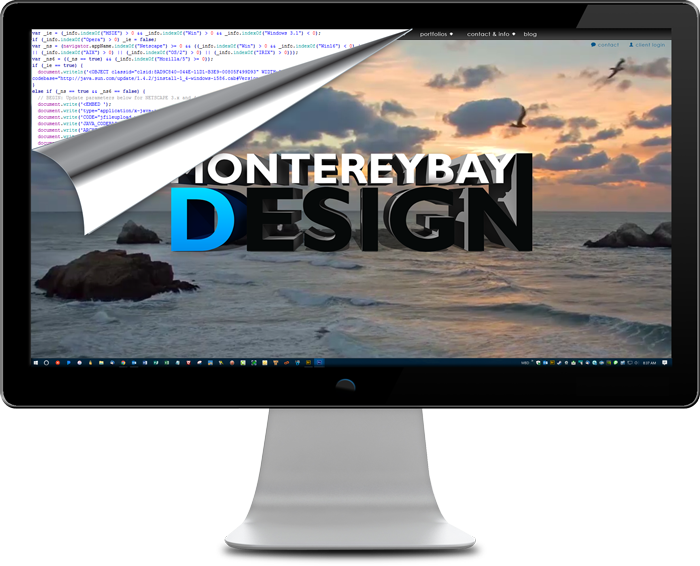 If you're having trouble keeping up with the required WordPress updates, why not leave the maintenance to us? We offer Quarterly or Monthly Maintenance Services in many flavors. Geared toward WordPress, we can keep your site safe and secure, clean up old or outdated information, repair broken links, post your articles, update your galleries, and much more. Default maintenance procedures include WordPress core updates, theme updates, and plug-in updates.
For WordPress site owners, did you know that NOT updating can leave your site vulnerable to attacks?
Failure to keep WordPress, plugins, and themes updated can result in serious security and stability issues; it can leave your site open to intrusion by bad actors, and can provide them a window for insertion of malicious code.
Monthly Maintenance services are for those requiring a range of more frequent or more advanced service than the Quarterly Maintenance offers. These services are billed monthly and are based on your site management requirements and regular update volume.
For Monthly Maintenance/Management, simply determine how often you want to add images, post to your blog, update content and keep up with normal security updates.
Email your updates anytime during business hours and get priority service.
Critical WordPress updates will be performed regularly and more often.
COPPER (Best Option For Low-Cost Site Security And Stability) For simple once a month updates, this is the ultra-affordable plan for you to keep WordPress in tip-top shape. $50 monthly
SILVER
(Best Option For A Busy Site) This is the best place to start for an active website. If you find you have small updates 2 or 3 times a month, this is the plan for you.
$175 monthly
You may upgrade, downgrade or cancel these services at any time. Major website changes or upgrades excluded. The quarterly or monthly fee for this service is non-refundable.
Contact us and we'll help you determine the best maintenance plan for your website.