About Monterey Bay Design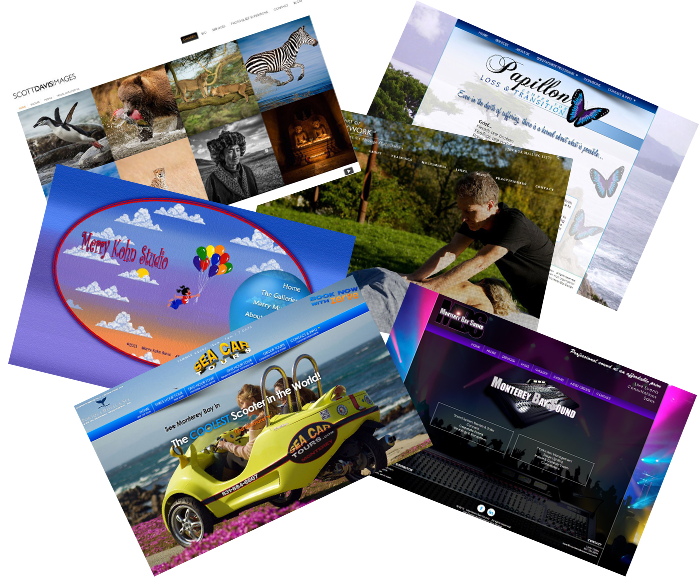 Since its inception in 2001 in Los Angeles, CA, Monterey Bay Design has grown into an established and reliable firm offering an entire package of website design services at competitive prices from hosting and domain registration, to website design, development and maintenance for individuals and small businesses throughout the US.
Website services have expanded to include malware scanning services and advanced trust level SSL Certificates from GeoTrust® and Symantec™. In addition, Monterey Bay Design is now offering auto-renewing SSL Certificates FREE with every hosting package and advanced Cloud Email Scanning and Hosting!
Monterey Bay Design serves all of the US and proudly focuses on the Central Coast in California - particularly the Monterey Bay area including Salinas, Pacific Grove, Seaside, Carmel, Prunedale, Big Sur...
Ask us what we can do for you.