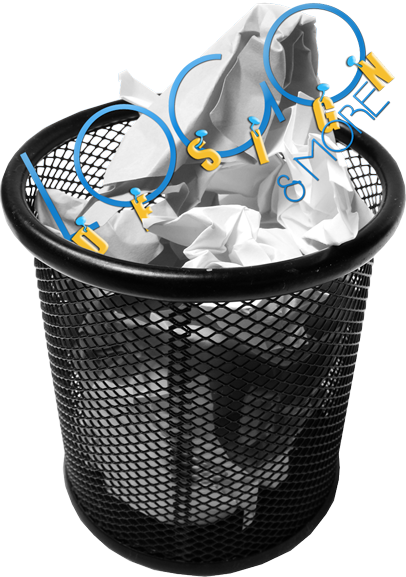 Graphic and website design is a process. It's much more than drawing a swoop and calling it a day. It's a creative procedure that has a beginning, a middle, and an end - but it only sometimes comforms to that order. Information gathering, research, studying, drawing, trial and error are all part of the approach.
Sometimes ideas work and sometimes they don't, sometimes they just don't fit the intended vision, and sometimes a project is simply curtailed before it's completed. When that happens, a good concept, an elegant look or an eye-catching graphic can wind up round filed.
Instead of letting some work go unseen, I've elected to create a gallery for drafts, failed attempts and my own art for the sake of art. Some of these are simple doodles, some are logos that wound up on the cutting room floor, some are the result of new toys to play with, and some are websites that never made it off the ground. For whatever reason, they still represent a more rounded display of the work I do, and therefore, it makes perfect sense to include them here.